Details

Category: Wine Bar
Last Updated on Sunday, 26 July 2015 09:21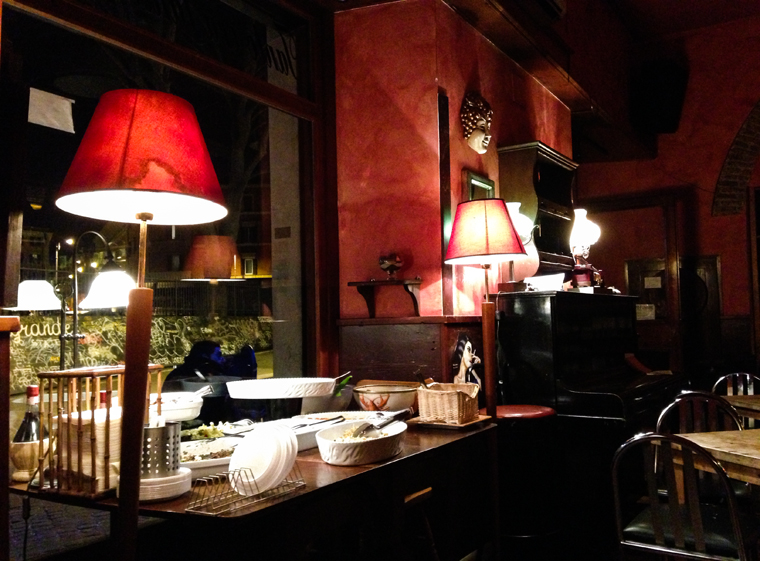 "Tanto era tanto antico …" is a wine bar located between the remains of the Medieval church of S. Cosimato and a colorful children playground, a small area with nice wooden tables where cars are not allowed.
The ambience inside is intimate and inviting, with low lighting, discreet music in the background and warm paint colors on the walls.

This cozy wine bar is run by Gennaro in partnership with Alessandra. (You can find here Alessandra from Monday to Thursday and Gennaro from Friday to Sunday). Gennaro is an accomplished chef coming from Napoli who has been running restaurants since he was 18 years old and is now planning the opening of a new one.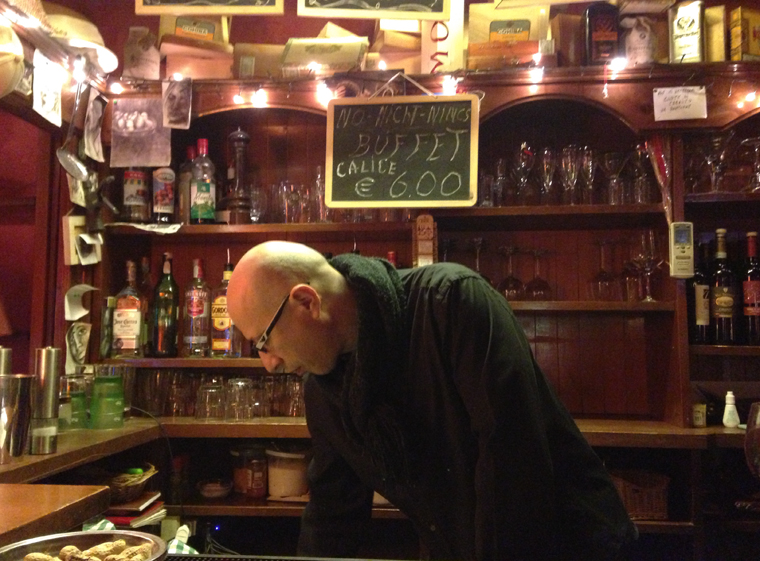 Always good-humored and attentive to his clientele, Gennaro recently helped me organizing my birthday party with 39 of my friends here in his locale. He took care of us from start to finish. He suggested excellent red and white wines and prepared a huge buffet; he made everybody happy carrying a huge pot of pasta with Genovese pesto and even helped me slicing and serving my chocolate cake.
If I could afford to organize such a party every month, I would!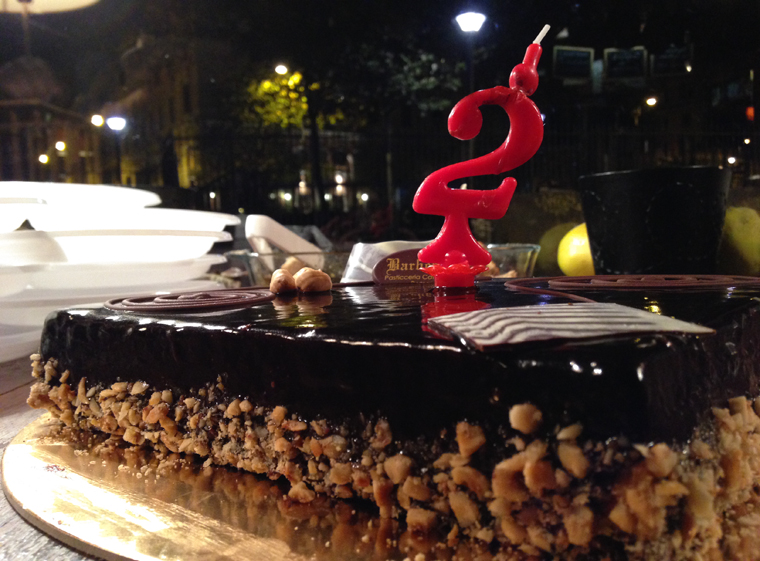 Every day at 7.00pm a delicious self-service buffet is all ready and waiting for you. At the same price of your drink you may fill a plate with all the food you want choosing from many different and inventive salads, sautéed eggplants and zucchini, buffalo mozzarella, couscous, rice and sometimes also ravioli or lasagna.
Although this is not a place for dinner, it's always possible to have a platter with the typical ham of Norcia, cold cuts (cured meats) and cheeses.The daily selection of wines by the glass is to be read on the small chalkboards at the bar. A few beers, spirits and alcohol-free drinks are also available.
You don't find here as many tourists as elsewhere in Trastevere but small groups of regulars from the neighborhood, families with children, young actors and artists sipping a glass of wine. I'd suggest to reserve a table in advance especially on weekends as this place get quickly crowded. Thanks to the relaxing atmosphere, people from different tables easily mingle and sometimes it happens that late in the night everybody end up dancing together!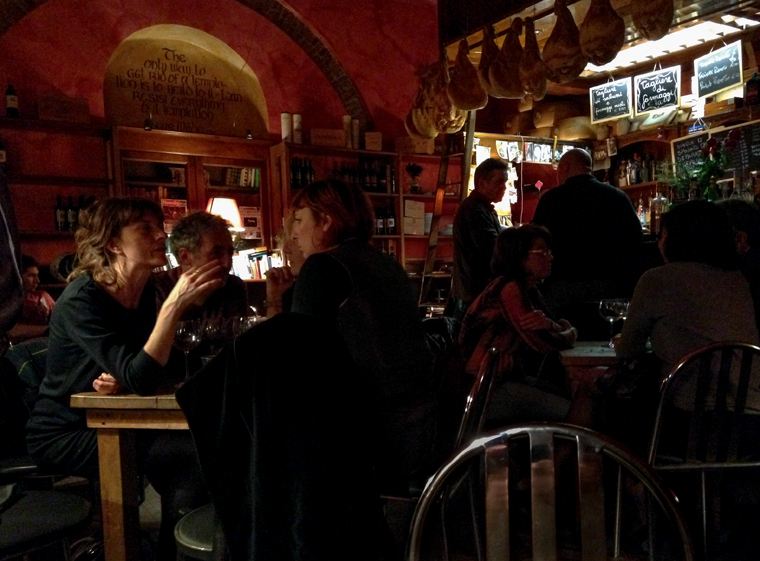 Mon-Sun: 5.00PM - 2.00AM

Tel: 06 58330270

Cash only
Piazza S. Cosimato 70