Details

Category: Pub, Cafès, Music Venues, Favorite
Last Updated on Thursday, 15 September 2016 17:36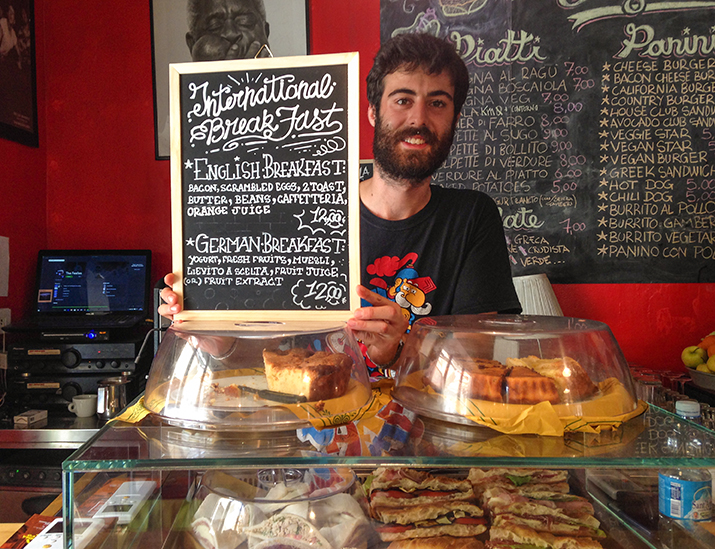 Far from the typical chaos and noise of many Trastevere streets, Big Star is a not touristy combination cafe-bar, pub and music venue which takes its name from an influential rock band. And, indeed, music is what inspires everything inside this bi-level place, from decor to staff and clientele.
Big Star is quite popular with young people, but whatever your age, its easygoing atmosphere makes you feel at ease whether you are on your own or with friends.
It opens early in the morning and offers the classical Roman breakfast with cappuccino and cornetto (or fresh home-made cakes) as well as continental breakfast. You can take a seat at the long wooden bar or choose a table and read the newspapers while sipping your coffee.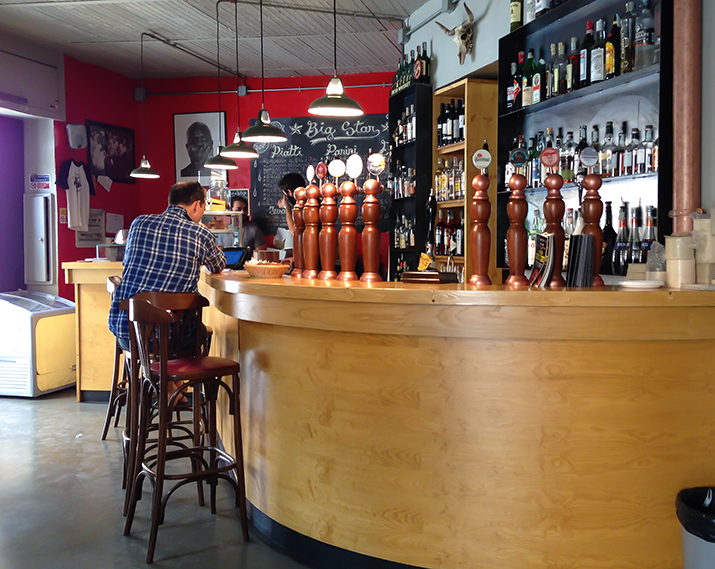 During the daytime the place is quiet. Both the furniture and the relaxed atmosphere encourage people to mingle and socialize. One side of the locale is wallpapered with LP album covers and has a large communal table. Someone clacks on his laptop while others sit on the comfortable sofa and play checks. The regular clientele is friendly and mostly local: small groups of friends and young families with kids. Dogs are allowed inside.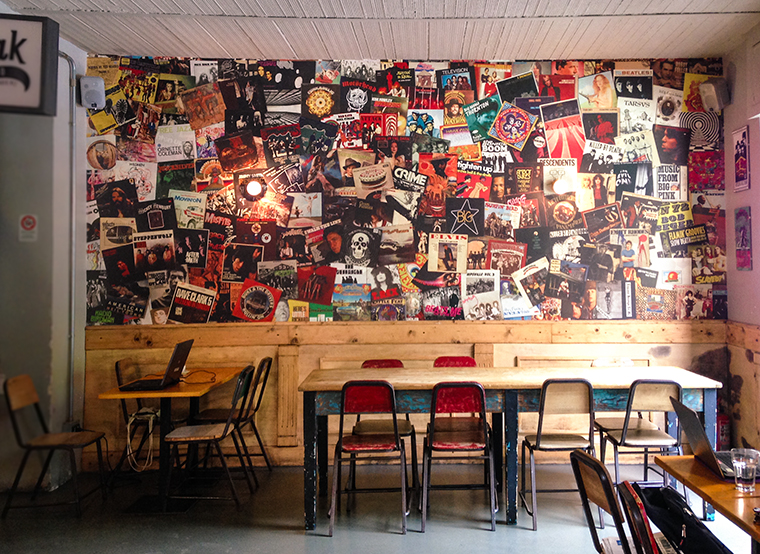 The place has a lot of seating inside and outside and on weekend evenings starts to get crowded with mostly 30-something. From Thursday to Sunday a rich buffet is offered with the evening aperitif. You may have rice or cereal salads, veg pies, bruschetta and much more, all included in your dink's price. On weekday evenings, the drinks are accompanied by a bowl of chips or peanuts. It can get pretty loud at times but the atmosphere is cozy and intimate all the same.
At Big Star they favor local craft breweries. They have also a small yet good selection of organic white and red wines served by the glass. The staff is always friendly and ready to explain the different kind of beers to you.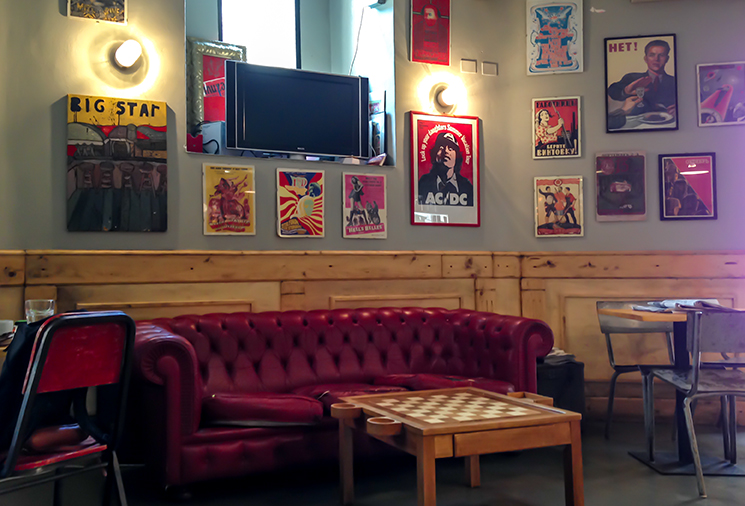 On warm summer nights everybody swarm outside for a drink o a light dinner. The tables here can seat about 30 people but a lot more stand around on the large sidewalk drinking beer and chatting with friends.
Big Star is also a great venue for live-music lovers. If you happen to be there on a Saturday night, go upstairs and join the affectionate fans of some rock band playing on the stage. The concerts are free, no entrance charge. On a recent Saturday night I enjoyed a nice American Folk music trio and bought one of their CDs, too.
In addition to live music, Big Star hosts documentary series about rock bands and their concerts. You can find all information on their Facebook events page.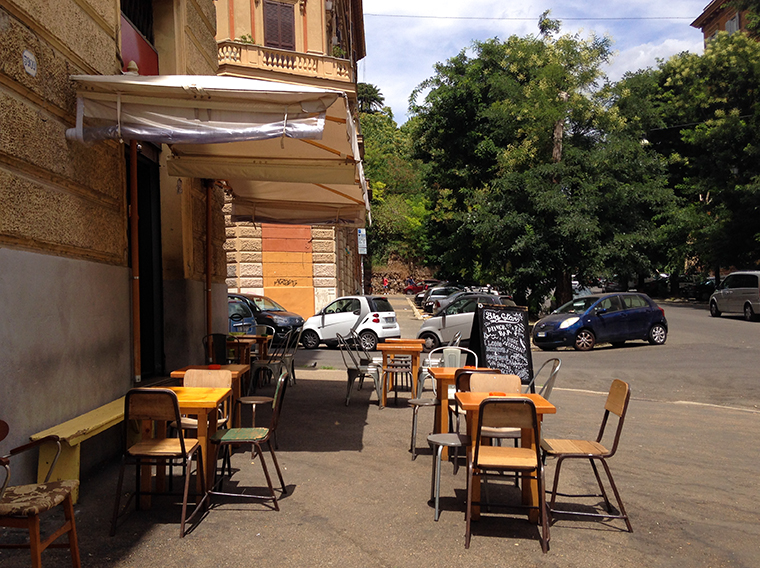 Mon-Sun 8.00am - 2.00am

3332124586 - 065812479

https://www.facebook.com/bigstar.rome
Via Goffredo Mameli 25