This magnificent church is located on the quiter side of Trastevere, where the echoes of past ages still sound.
History and legend are necessarily interwoven when the events are so far in the past. It is said that here was the house of Cecilia, a patrician Roman lady converted to Christianity when it was deemed illegal. She donated all her belongings to the Christian community and was cruelty martyrized under the reign of Alexander Severus. First scalded and then beheaded.
The crypt excavations reveal a large and complex structure: Part of the building was possibly used as a warehouse or a tannery in the Republican era. This area surrounding the Tiber was indeed a commercial hub, the river banks crowded with ships bringing all kinds of commodities from the provinces conquered by the Romans. It soon became home to workers and immigrants (the Jews community was the largest).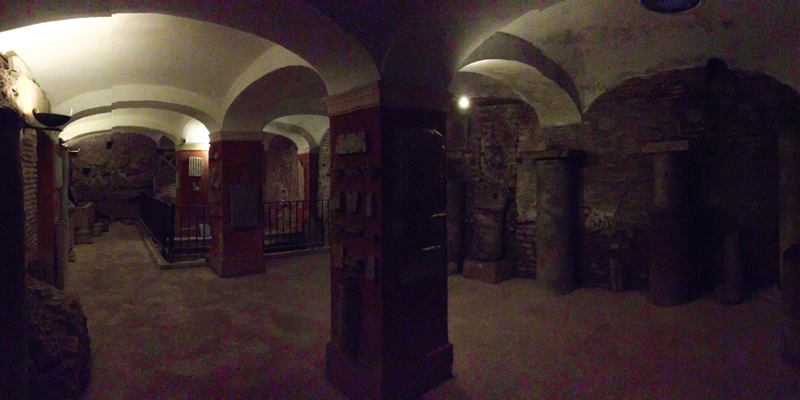 Two houses dating from the Republican age were later joined together and used by a Christian community, as proved by the presence of sarcophagi. When the Emperor Constantine acknowledged the Christian religion, the local community built a church on this site and called it Santa Cecilia after the name of the former owner. A few centuries later, the Pope Pascal I erected a new basilica above the previous church, partly because of the frequent floods of the Tiber. From now on the basilica was continually restored and enlarged. In Middle Ages were added the portico, the bell tower and the right wing of the convent with a cloister. In the 18th century a new monumental entrance was built.
The beautiful marble statue under the altar is the work of Stefano Maderna, a well-known sculptor called to celebrate Santa Cecilia in 1600, when the tomb of the saint was opened and her body was found intact, lying in the very position represented by the artist.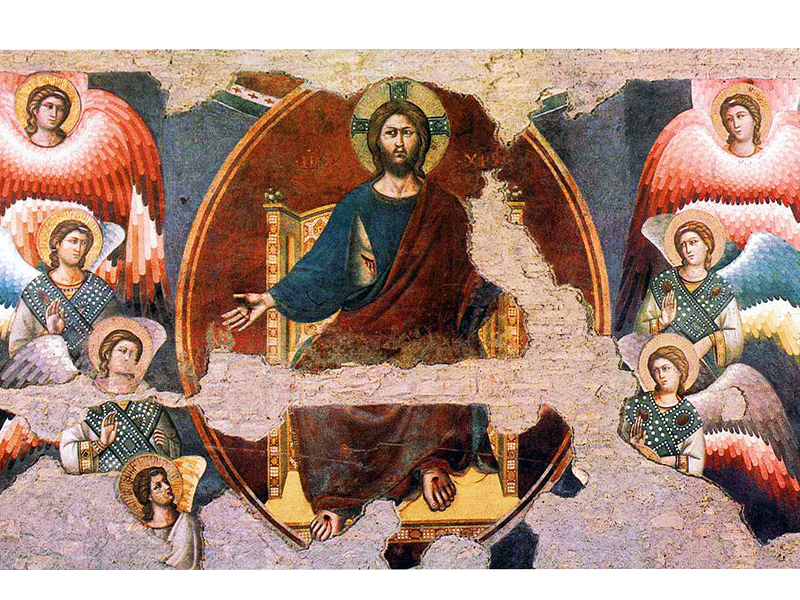 A further artistic treasure hidden in this church is The Last Judgement, a colorful and well-preserved affresco painted by Pietro Cavallini in the 13th century. Ring the bell on the left side of the convent and ask the nuns to visit it. An then, before leaving, you can take with you some of the peaceful atmosphere of Santa Cecilia buying for a small sum a lavender soap or a jar of marmalade produced by the nuns.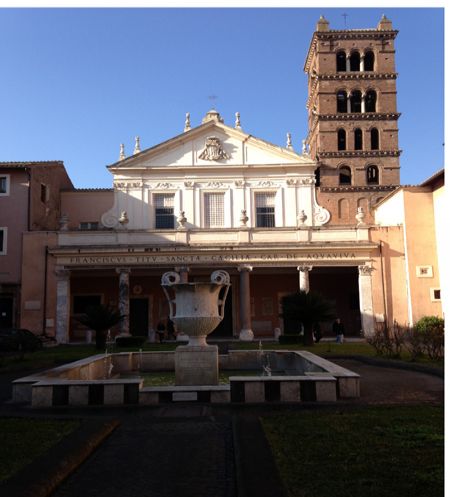 +39 06 5899289

Basilica, crypt and excavations: Monday-Saturday: 9.30 am - 1.00 pm // 4.00 pm - 6.30 pm - Sunday and Holidays: 11.30 am - 12.30 pm // 4.00 pm - 6.30 pm Cavallini frescoes: Monday-Saturday: 10.15 am - 12.15 pm - Sunday: 11.30 am - 12.30 pm.

Excavations: € 2,50; Pietro Cavallini frescoes: € 2,50.
Piazza di Santa Cecilia 22