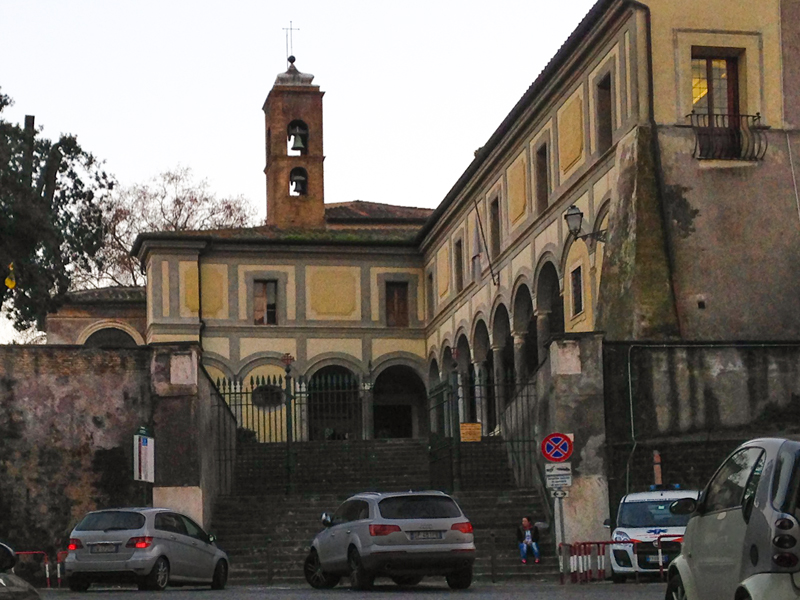 The church of Sant'Onofrio on the Janiculum hill, at the northern end of Trastevere, is one of the few examples of Renaissance architecture existing in Rome. In fact, the church is dedicated to St. Onofrio, a a 4th century Egyptian hermit or Desert Father, but was founded in 1439 by the blessed Nicolò da Forca Palena. As leader of a small religious congregation, Nicolò chose this isolated site to establish a hermitage in 1419 and with time and the faithful's donations he was able to build a proper monastery with a church. Although the site was not easy to get to - with just a steep footpath running up the hill - many people used to visit the founder's tomb as he had been well known for curing diseases. He himself died at the age of 100! Today you can still see his gravestone walled in the portico.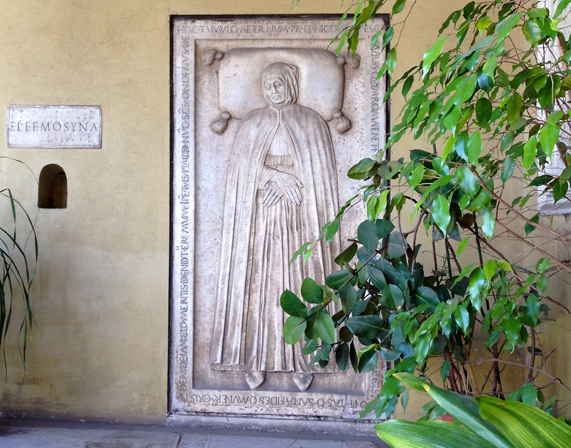 The church and the monastery were completed in the 16th century and were decorated with beautiful frescoes at the beginning of the following century. It was only in 1588 that Pope Sisto V opened a paved street which is the present Salita di Sant'Onofrio.
Today the church is the official site of the Order of Knights of the Holy Sepulcher that gave the tenancy to the Friars of the Atonement, a Franciscan order founded in the USA.
The L-shaped portico from the 16th century connects the church and the monastery. Its lunettes contain three frescoes by Domenichino (1605).
Inside a small vestibule leading to the beautiful cloister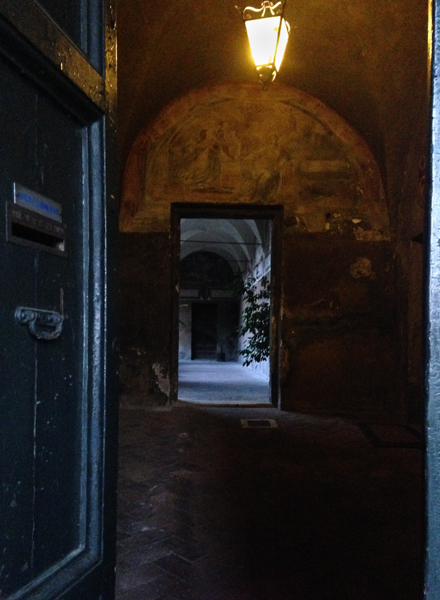 is the suggestive neo-Baroque funeral monument of Giuseppe Rondinini (1801).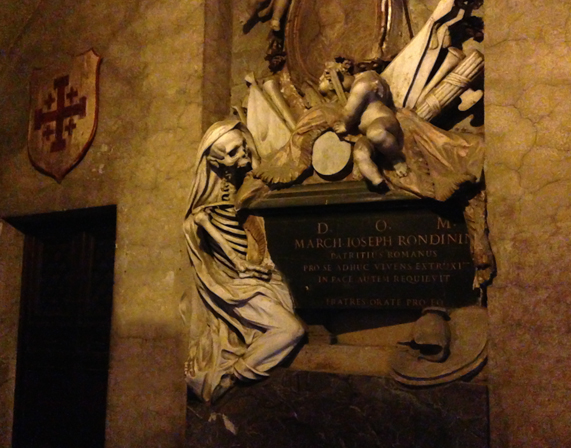 This charming quiet cloister was built in the 15th century using ancient Roman columns and later decorated with frescoes by Cavalier d'Arpino and Sebastiano Strada to celebrate the 1600 Jubilee Year.
It was here that the epic poet Torquato Tasso died in 1595. He spent his last days in this monastery and died just one day before being crowned with the laurel wreath on the Capitol. His room is now become the Museo Tassiano which displays his death mask, manuscripts and editions of his works and a small number of personal items. Visitors are admitted by appointment calling the phone number 066877347 or 066828121 between 4.00PM and 6.00PM on Tuesday or Friday only.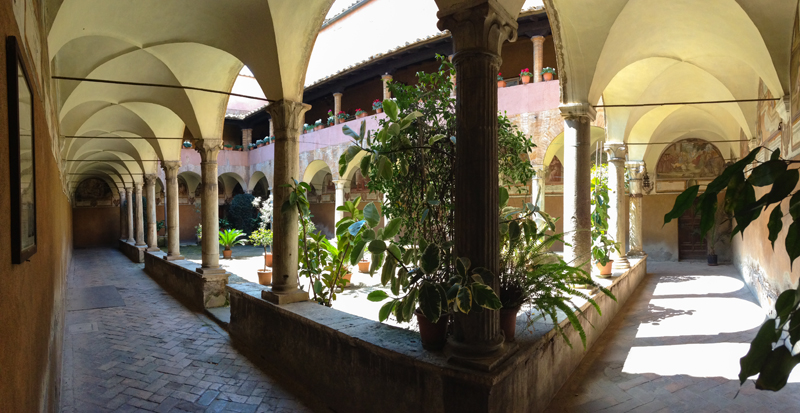 The long history of the church's construction is well reflected by its interior, where a gothic structure mingle with Renaissance paintings. The apse is decorated with beautiful frescoes by Pinturicchio, Baldassarre Peruzzi and an Annunciation by Antoniazzo Romano.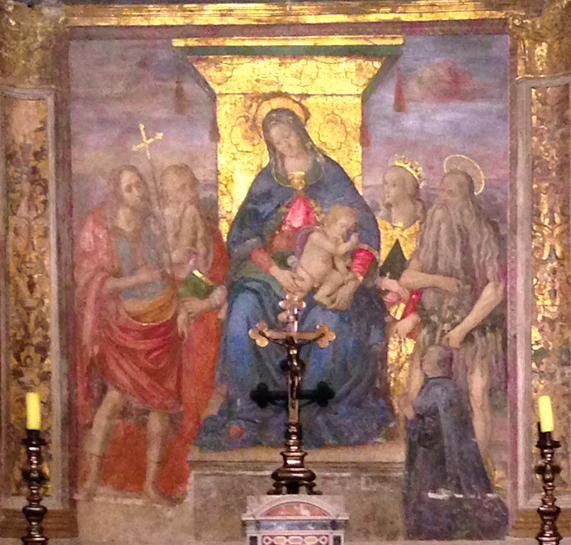 The floor of the church is almost entirely paved with ancient gravestone while the poet Torquato Tasso has its own funeral monument.
Located up on the Janiculum hill, the church of St. Onofrio is rather off the usual touristic routes and yet it offers a romantic timeless atmosphere and a spectacular view over the city.
The terrace and the fountain date back to 1924. They were built in remembrance of Torquato Tasso's death.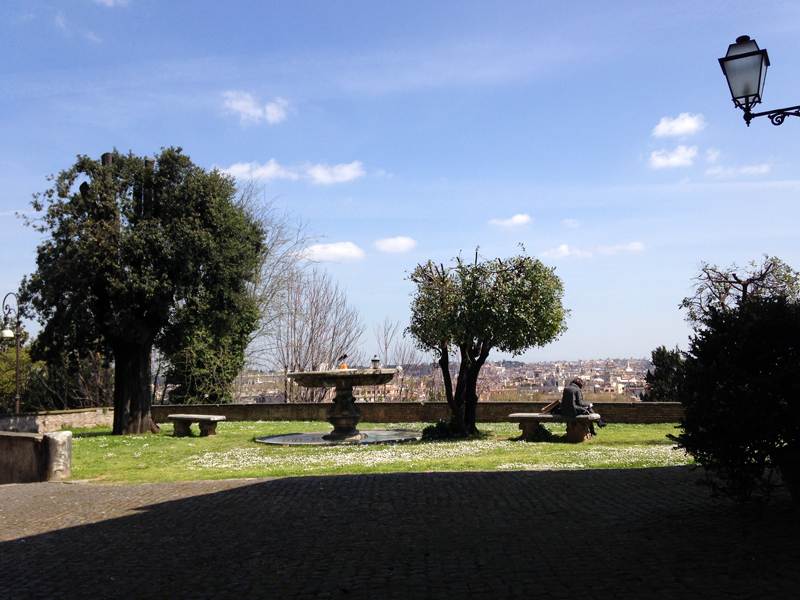 066864498

The church is open to the public Mon - Fri and Sun: 9.00am - 1.00pm - Sat: 10.00am - 1.00pm - Closed in August
Mass: Sundays 10:00am and 12:00 noon. Only those attending Mass are permitted in the church while Mass is being celebrated
The cloister, portico and courtyard are open to the public: Mon - Sun: 9.00am - 6.30pm
Piazza di Sant'Onofrio 2