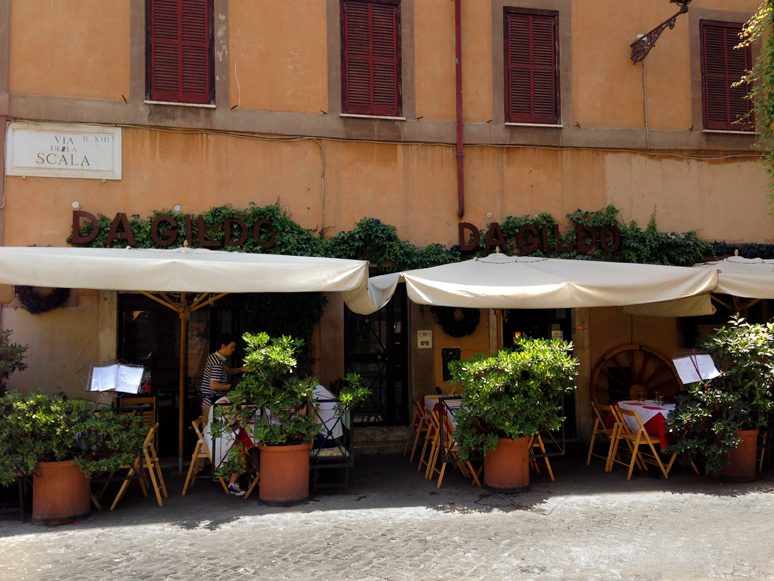 Trastevere is an area where every day a new cafè, pub or pizzeria shows up taking the place of a previous different kind of business. Yet is still the place where you can find decades-old family-owned restaurants like Da Gildo.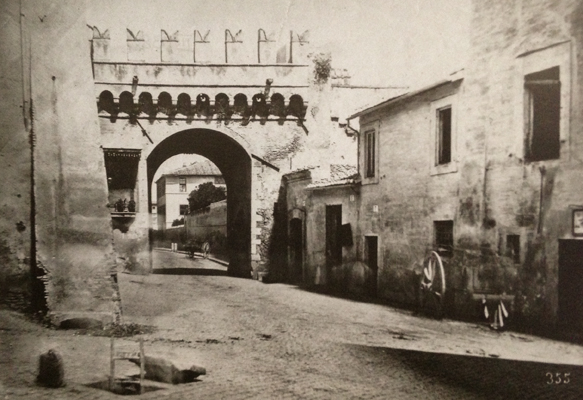 A short walk from the Renaissance Villa Farnesina you meet the ancient Porta Settimiana, named after the Emperor Septimius Severus as was read on a lost inscription above the arch. It is said it was either a triumphal arch or the entrance to baths built by the Emperor in this area which have not yet been located. Under the Emperor Aurelian, in 275, it became a gate of the Aurelian walls, but with the construction of new, larger walls on the Janiculum Hill by Pope Urban VIII in the XVIIth century, Porta Settimiana lost its defensive function.
This corner of Trastevere, which includes what is known as the house of Fornarina, the muse and lover of the painter Raffaello, is almost unchanged.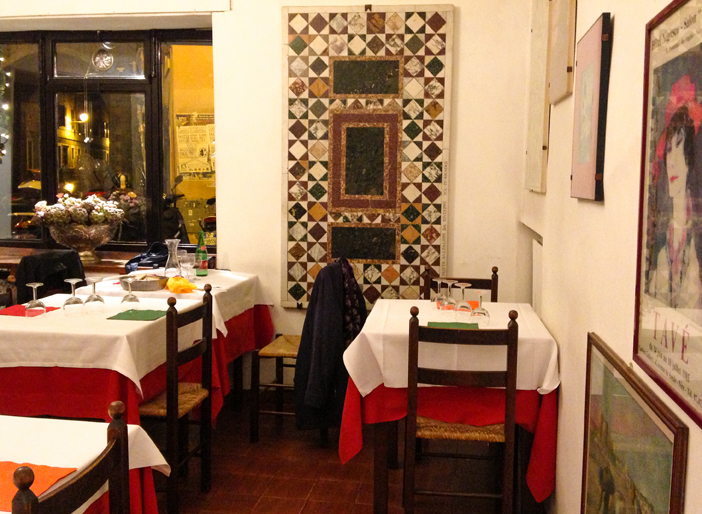 Pass through the gate to find the restaurant Da Gildo. It started its activity in 1958 and now the family's third generation keeps the tradition alive sticking to its genuine Italian cuisine.
Open at lunch and dinner, Da Gildo consists of two homey rooms inside decorated with paintings and warmed up by a wood-fired oven, and a terrace with tables on Via della Scala always full of people strolling and a few cars moving slowly.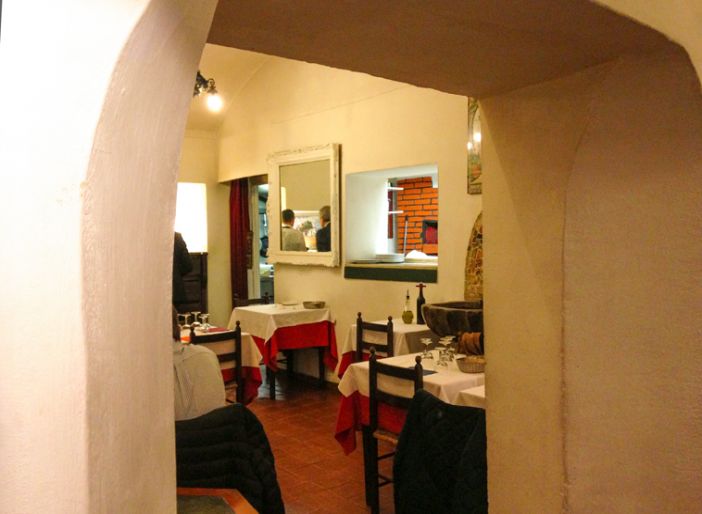 The wood-fired oven delivers pizza and steaks or lamb, while the chef in the kitchen can prepare a great variety of Italian food.
They use homemade pasta and fresh ingredients for the typical Roman "spaghetti alla carbonara" (a creamy mixture of eggs and sheep cheese with crispy pieces of cheek lard) and fettuccine with porcini mushrooms or lighter fares like lemon spaghetti. Even lighter, are the traditional semolina gnocchi.
When the season comes, don't miss their artichokes: deep-fried or steamed (with garlic and mint leaves), the typical large Roman "cimaroli" make a perfect starter or side-dish.
For dessert you can choose among home-made tiramisù, raspberry panna cotta, pear pie with vanilla gelato or chocolate mousse.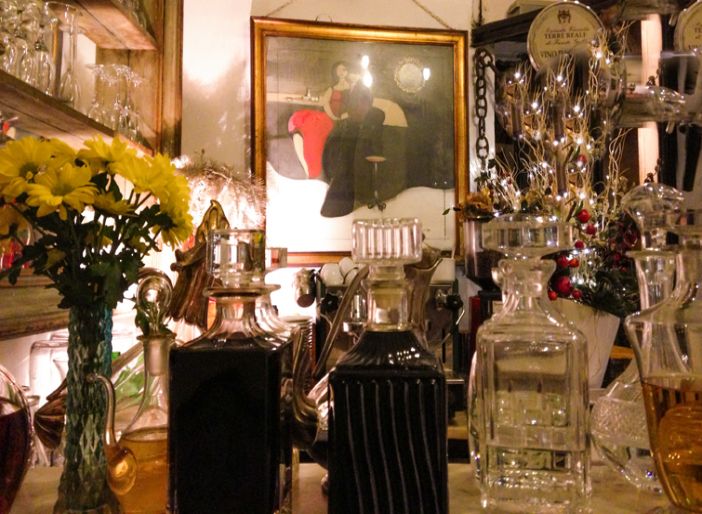 As this restaurant is very popular both among locals and tourists, a reservation is recommended especially on weekends. For this same reason, sometimes the service is a bit slow, but the family staff is nice and friendly. Be patient, ask them a bottle of white Frascati and enjoy the atmosphere while waiting your meals.

06-580-0733

open every day at lunch and dinner


Via della Scala 31