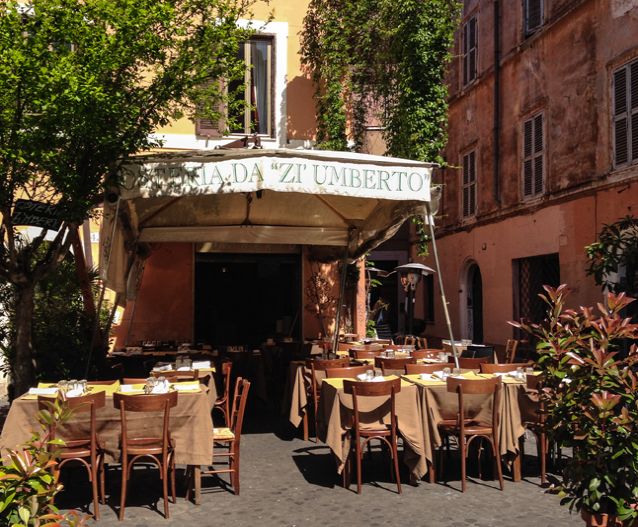 Most people visiting Rome would like to eat not where tourists go but where Romans go to eat. Here in Trastevere the osteria Zì Mberto, one of the liveliest and much loved restaurants, can meet their wish. Very popular with locals, it's so crowded at lunch and dinner that you may have to share a table with someone else!
Zì Mberto is located at the corner of the beautiful piazza della Malva, close to the church dedicated to San Giovanni della Malva.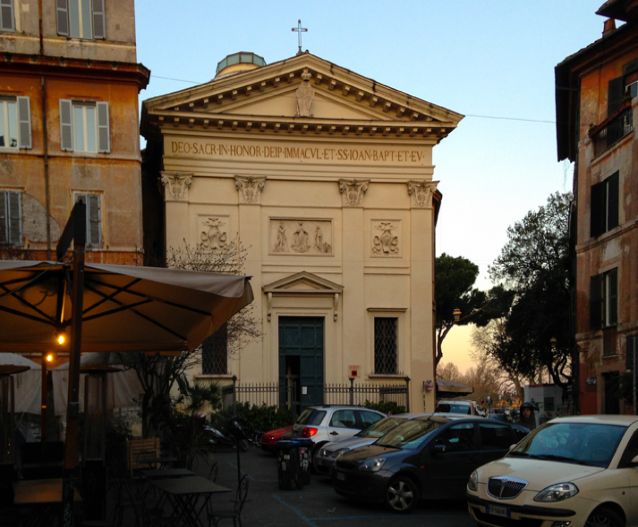 A white canvas and a leafy tree protect the tables of the outdoor patio, particularly pleasant on hot summer days. Summer is definitely the best season at this friendly trattoria, when customers line up and Paolo keeps adding more and more tables outside to accommodate the enthusiastic newcomers. The summer menu consists mostly of seafood, beginning with huge portions of fried anchovies, boiled curled octopus with tomatoes or lukewarm mussels for starters. Then you can choose between spaghetti with clams or with whelks or fried cod fillets or a slice of swordfish with capers and tomatoes. In case you are unsure which pasta to have or find it difficult to understand what's written on the well-used paper menus, ask to Vanni or Nestor or to the owner Paolo, who will sit at your table and help finding the best meal for you.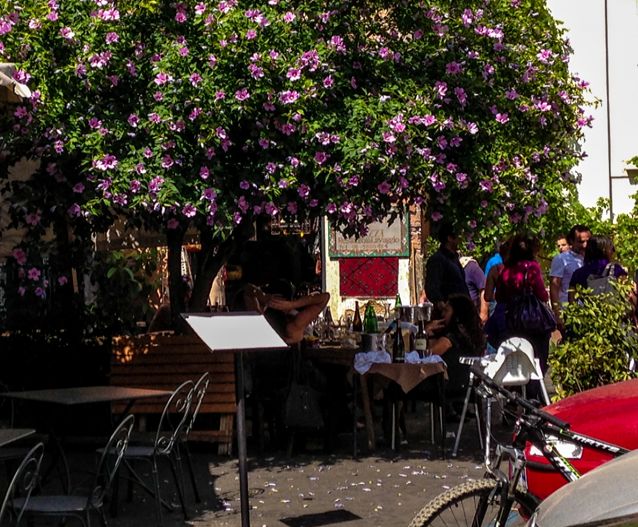 In winter the number of tables outside is obviously reduced and protected under a heated veranda while the rather small room inside sits about 35 guests. It gets easily crowded and a bit noisy. The winter menu includes grilled vegetables and fried starters, soups and different kinds of pasta or meat dishes like beaf tagliata with porcini mushrooms, polenta with pork meat red sauce, rabbit or chicken cacciatore and meatballs with tomato sauce.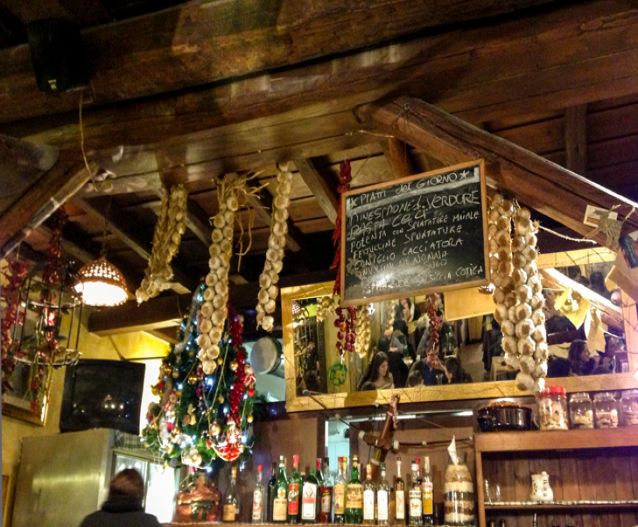 This trattoria is open both for lunch and dinner. When possible reserve a table in advance, but if you can't do it and decide to show up at the door, don't expect a waiter welcoming you and offering a good table because it doesn't work this way by Zì Mberto: you have to introduce yourself and be aware of those Italians who pretend to ignore the queue!
In fact sometimes the service may be rather brusque, as is typical of Roman osterie with Italian regulars. Yet Paolo, a longtime connoisseur of Roman nightlife, knows many of his customers and at least once a year he gathers all his friends for a cheerful party at his restaurant!

+39 06 5816646

Open at lunch and dinner - Closed on Mondays


Piazza San Giovanni della Malva, 14