With its ensign of handmade, artisanal ceramic tiles, this friendly second-hand bookshop is situated on the quieter side of Trastevere.
It opened in 1975 and is now run by Lavinia and Elaine. A number of friends and relatives, each with its shift in a specific day of the week, help to manage the shop, so that "our regular clients - Lavinia tells me - know when they can find my sister Paola for example, and enjoy her suggestions, or Fabiana on Saturday afternoons and have a chat with her".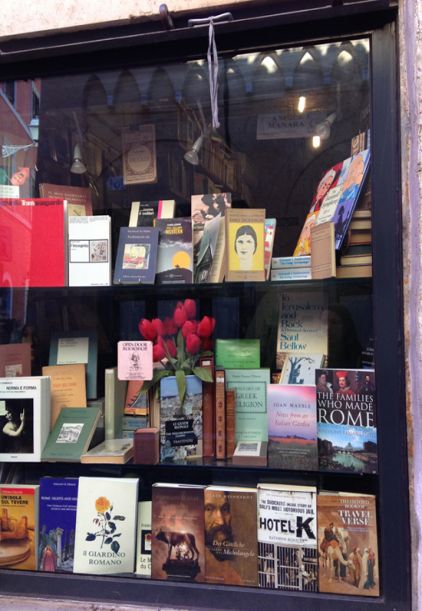 Today, it is the only bookshop in Rome selling second-hand English books. You can find every kind of book here, from paperback fiction to history, science or touristic guides. Smaller sections provide books in French, Italian or Spanish.
On their website you can find the more expensive and rare books, along with an interesting section of art books, but the shop worths a visit, because prices here are really competitive: thrillers and novels cost just 1 or 2 Euros!
And don't forget to take a look into the free books basket before leaving: when Lavinia and her associates have multiple copies of a book, they use to put them into a special basket where you can browse and have them for free!

0039 06 5896478

This email address is being protected from spambots. You need JavaScript enabled to view it.">This email address is being protected from spambots. You need JavaScript enabled to view it.

Mon - Sat: 10:30am - 8:00pm
Via della Lungaretta, 23